Logan Boland
Logan began life as a character when he was a child. He was just one of Eniko's many progeny, spoiled by her inability to tend to so many children at once. After a few childhood appearances, he was brought to Unbound as a foil and potential love interest for Daphne Fisher.
Like all Hofmans, Logan has dark hair and brown eyes. When working on a set, he goes for comfort, dressing in t-shirts and jeans. Outside of work, he is less casual, preferring slacks and button-down shirts. He's an even 6'0'.
In Unbound, he is portrayed by Christian Bale.
Logan's biggest aspirations involve being a cameraman and father, content to avoid the limelight. When he first began his career, he was well-liked. However, after a decade away, he has become intolerant of mistakes, angry, and prone to outbursts.
Early Life
---
Logan was born in Medina, OH, the second child of Daniel Boland and Eniko (Hofman) Boland. Until it was broken in 1992, he was subject to the Hofman curse. Despite his young age, he and several of his cousins were aware of the curse, if only because of the family's worry for his Aunt Gizi's life. Due to his mother's nymphomania and his father's Catholic beliefs, he was eventually one of seven children.
After Gizi was able to remove the negative effects of the Hofman curse in 1992, his family began to change. Aunts and uncles got divorced and remarried and his mother became increasingly angry. Over the next year, she became more unpleasant and a rift began in his parents' marriage. At the 1993 Christmas gathering, it was revealed that his mother had been aware of abuse suffered by her youngest sister, Gizi. Rather than stopping the abuse, Eniko had instead blamed Gizi, accusing her of stealing a boy from her. The revelation had been too much for the struggling marriage and a few days later, Logan's father had moved out.
During the next month, their home was in chaos. His mother very obviously struggled to care for the six children and on more than one occasion, Logan or one of his siblings found her crying. In the beginning of February, 1994, Logan's father inexplicably returned home. Logan didn't know until years later that one of his aunts, Klara, had kissed his father, prompting the return home.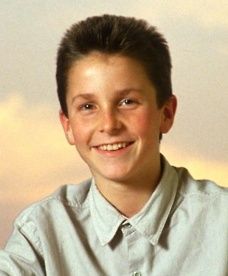 After his father's return, their household changed. His parents, once overwhelmed by the number of children, began working together, slowly established order within their family's life. Logan began to thrive, along with his younger siblings, but his older sister was different. The harder his parents tried, the more rebellious she became. The situation reached a climax three years later when Keira became pregnant at the age of sixteen.
The next year was difficult for Logan and his younger siblings. Their mother was under a lot of stress and Keira didn't make things better. After months of insisting that she wasn't going to marry the father of her child, she finally gave in. After her daughter, Hannah, was born (on Logan's birthday). During the chaos, Logan kept himself and as many siblings as possible out of trouble. This period is also when he discovered his love of videography.
In order to keep their younger sisters happy, Logan and his brother, Shawn, would create videos for them to star in and watch. Shawn wrote the scripts, Logan filmed them, and their sisters, accompanied by Leigha York (age 4, babysat by their mother), acted in them. When Keira's marriage calmed things down again, the younger girls no longer needed the distraction and the video-making slowed. Shawn continued to write and Logan began taking photography and video classes when he started high school the next year.
In late 2000, the cycle of stress and unease in their household began again. Now 18, Keira announced that she and her husband, Richard Jackson, would be getting a divorce. Their Catholic parents threw a fit, but were ultimately unable to stop it. As a result, Eniko disowned Keira, creating a stir throughout the Hofman family. Logan disagreed with his mother, maintaining contact with his sister, but was unable to change the situation. Eniko struggled to maintain her optimism, but wasn't nearly as unpredictable as she was during Keira's pregnancy. As a result, when Shawn and Logan began making frequent videos again, they used Logan's friends from school as their actors, rather than their little sisters.
Life After High School
---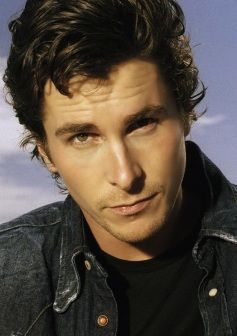 In the fall of 2002, most of Logan's high school friends went away to college, leaving him without actors. He began attending Walsh University, a Catholic university in North Canton (about 50 miles away), while continuing to live at home. On the weekends, he continued to make videos with Shawn, though they were now using their cousin, Mara Hofman (age 5) and Leigha York (age 8).
In 2004, Eniko's best friend and Leigha's mother, Melanie York, was diagnosed with cancer. As a result, Leigha spent even more time at the Boland household while her mother underwent chemotherapy. Her growing friendship with Mara meant that Logan and Shawn were able to make even more videos with their little actors. When he graduated in spring 2006 with a Communications degree, it was a no-brainer to begin applying to graduate film programs.
Film School and Reality TV
---
In the fall of 2006, Logan made the move to Orange, CA to attend Chapman University's graduate Film Production program. While there, he met Finn Randall. In addition to their studies, the pair made several small films together. After a year of school, a frustrated Finn convinced Logan to leave school with him and begin working in Hollywood.
In the fall of 2007, Finn was hired to direct Who Wants to Marry a Millionaire, a reality show where 20 women competed to win the heart of a handsome millionaire. Finn immediately called Logan and brought him on as a cameraman. As the filming progressed, one of the bachelorettes began paying extra attention to Logan. When she was eliminated, Lilith Belcher slipped Logan her number. Shortly after the new year, the pair began dating, and by May, they'd moved in together. As the months went on though, the relationship was in trouble. Every job that Logan got, big or small, prompted Lilith to ask him to get her involved. Not wanting the conflicts of interest, Logan frequently refused, leading to long and loud arguments between the pair. Despite that, Logan loved her and wanted to marry her, hoping that a greater commitment would decrease her stress about work. He bought a ring, planning to propose on New Years Eve. Before he could follow through with his plan, she informed him that she was pregnant. Far from being excited, she wanted an abortion and demanded that he pay for it, since he was the only one of them who'd been working. Aside from wanting the baby and being Catholic, Logan had blown most of his money on the engagement ring. When he tried to convince her to marry him and raise the baby instead, she laughed at him and told him to sell the ring to pay for the procedure. He refused, and since she was broke, she gave birth to Jason Boland on August 2, 2009. When all his efforts to win her over failed, Logan took his newborn son and moved back home with his mother. For several weeks, he was practically comatose, only speaking when spoken to, and frequently zoning out when Jason didn't need attention.
Starting Over, Love Affair, and The Last 48 Hours
---
Just as Logan was starting to come out of his funk, the Boland family was struck again. One of his younger sisters noticed that Shawn had strange bruises when he and his current girlfriend came over for Christmas. At first, the family was in denial, but after his experience with Lilith, Logan knew Shawn was in trouble. When the family tried to convince Shawn to leave, his girlfriend found out and became furious. Shawn was forbidden to see his family, receiving vicious beatings anytime he even mentioned them. With no contact, the family became worried. Eventually, police were called in so that the family could remove Shawn from the situation. Both brothers vowed to stay away from women from that day forward.
For several years, Logan worked odd jobs, content to keep Jason as his sole focus. Eventually, he ended up using his Communications degree to work IT in a news studio. He was trying hard to avoid cameras, but everyone there knew his career history. When cameramen were sick or cameras were having problems, they called Logan. In 2018, he finally gave in and took a camera job. It paid better than his IT work, but unfortunately brought back painful memories. The job was a lead cameraman position on the set of a reality show, Love Affair. While the show was a success, it took a toll on Logan emotionally, especially given the feud between him and the beautiful bachelorette, Daphne Fisher. It took several months off before he could bring himself to move forward in his career.
Upon preparing to move back to California, Logan's first phone call was to Finn Randall. Finn had been working steadily on various projects for the last ten years and was finally getting what he hoped was his big break. He was directing a movie that was expected to be a box office success. Logan was excited for his friend, and Finn harbored a small load of guilt for bringing Logan onto Who Wants to Marry a Millionaire. As a result, Finn offered him a job on the set of his new project, The Last 48 Hours. Logan was thrilled with the job until he discovered that one of the hot young stars in the movie was none other than Daphne Fisher.
page revision: 24, last edited: 17 Aug 2020 05:04